Are you looking to spruce up your home's interior? Well, a new coat of paint is certainly the way to do it. But do you know your eggshell from your satin finish? And what colour will you go for in the living room?
If you're planning on painting your home's interior but don't know where to start, Baumit's got you covered. In this blog, we'll run you through everything you'll need to know when choosing and using internal decorating paint and finishes.
Most importantly, we'll show you how functionality, room traffic, and even psychology come into play when choosing your paint and finish.
Let's get stuck in!
Choosing Paint Colour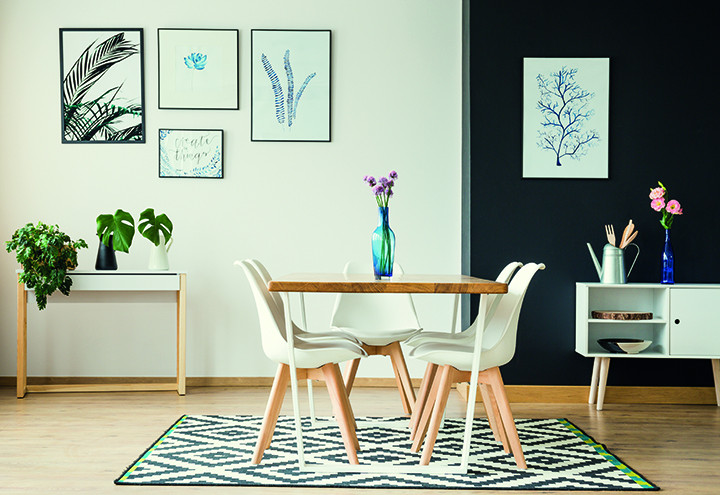 When you walk through a friend's front door, one of the first things you notice is the colour scheme of their home. Far from blending into the background, wall colour has a significant impact on the overall look, feel, and atmosphere of a home, which is why it's important to choose wisely.
In the early stages of colour selection, it's always a good idea to get inspired.
Consider the colours you encounter every day and decide which ones spark joy or inspire you. Our range of BaumitLife paint is organised around inspirations, so whether you prefer darker chocolate hues or brighter mustard tones, we've got 888 unique colours to choose from.
Before choosing a colour, ask yourself what your interior design goals are. Do you want an oasis of calm featuring only pastels or would you prefer a dark interior with a statement feature wall as a talking point? Whatever emotion you're feeling, we've sorted our colours by psychology too, so we'll match your mood exactly.
If you've already picked a colour but just can't settle on a shade, sort our paints by colour to find a hue that's perfect for you. Alternatively, browse them all by downloading our paint catalogue.
Choose Paint Type: Finishes
A finish is, quite simply, the look and feel of the paint surface when it has finished drying.

Finishes, or 'sheens', are arguably the most important element of the painting process. Depending on the finish, two identical paint colours can appear completely different. Choosing the right paint finish for the rooms in your home can be a challenge, and some finishes are far better suited to certain locations than others.

The summary of each main type below should give you a head start when choosing your finish:

Flat or Matte
Flat paint finishes have extremely high coverage. Perfect for any uneven surfaces, the non-reflective, matte surface will conceal any imperfections in your walls. Do bear in mind, though, that flat finishes are the hardest to clean, so use in high-traffic areas like hallways and kitchens isn't ideal. Instead, untouchable areas like ceilings are often painted with a Flat finish.

Eggshell
As the name betrays, an eggshell finish leaves your walls looking smooth with a gentle lustre-like sheen, like an egg. This finish is great for covering imperfections and is the perfect medium between satin and flat finishes. This type of finish would do well in living or dining rooms.

High Gloss
High gloss is the shiniest and easiest paint finish to clean. Perfect for areas in your home that are likely to encounter dirt and wear, a durable high gloss finish would work well on cabinets or hallway walls where fingerprints would otherwise show.

Semi-Gloss
A step down from high gloss, a semi-gloss offers much the same in terms of durability and shine, but to a lesser extent. This kind of finish is well suited to bathroom walls or kitchens where steam or stains may occur.

Satin
A satin finish gives the effect of luxury. Often referred to as 'creamy' or 'velvet-like', satin finishes are most desirable for master bedrooms or less used spaces like dining rooms. Though easy to clean, satin finishes rarely cover the imperfections on your walls and take skill to apply since they reveal every brushstroke.

One thing to remember when choosing your finish: the higher the sheen, the more vivid the colour will appear, so be sure to consider the overall effect before painting. You can check out the various textures and designs of our paint here.
Demand More From Your Paint
Nowadays, paint is so much more than a pretty colour and decorators are ever-increasingly asking for more from their paint. Here's why you should too.

As one of your home's unsung heroes, paint has the potential to impact your life in surprising ways. Using paints that have low VOC values, low emissions, and are solvent-free can avoid interior air toxicity. Poor quality paint can trap moisture and occasionally release toxins into the air, reducing the air quality overall.

Choosing a type of paint that is breathable, odourless, and contains low levels of allergenic substances can transform your home's
interior into a safer, cleaner, and healthier space.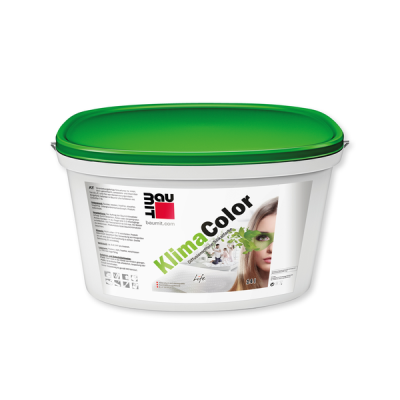 Check out our Baumit KilmaColor paint to start your healthy living journey.
Don't Be Afraid of Bold
The time for magnolia interiors has come and gone and 2021 is the year of feature walls and statement colours.

While some people are still sheepish when it comes to bright paint, 'loud' colours are becoming more and more popular in home interiors. To explore the emotional and psychological benefits of using bold paint colours, check out our YouTube video on 'Yellow'.


Applying The Paint
The last step is actually applying the paint to the walls.

While this stage seems straightforward, there are plenty of things you can do to make your life easier when it comes to painting.

Firstly, cover or remove any items of furniture you don't want to get messy. Lay down some dust sheets and give the walls a good clean with sugar soap in preparation.

Tape off and 'cut in' your edges and other areas inaccessible with a brush. Then use a roller to cover the broader, flat surface of the wall while trying to blend in with the 'cut in' section as much as possible.

After waiting for the paint to dry, repeat the roller action for as many coats as needed. And there you have it!

Now you should be an expert in the field of internal decorating paints and finishes. But if you still have questions, get in touch with our team and we'd be happy to help.