Celebrating the best Baumit UK facades and we are looking for your projects!
Open for entries
It's official, the 2021 Baumit UK Façade of the Year challenge is now open for entries. The competition will celebrate and reward outstanding projects that represent innovation, creativity and craftmanship when it comes to the use of of Baumit render and thermal renovation systems.

Despite the unprecidented events of 2020 our customers have continued to work on some inspiring projects – could you have the winner of best façade of the year? With six categories to choose from the competition is open to Baumit projects ranging from historic renovations through to new build or commercial projects, but must have been completed within the last 18 months (up to 20th September).

Deadline for entries is Friday 24th September.
Entries received before 3rd September will be entered into a prize drawer to win a £50 Amazon voucher.

Categories
Best Façade on a Single Occupancy Property
Best Façade on a Multi-Occupancy Property
Best Façade on a Commercial Building
Best EWI Project
Best Historic Restoration
Best Creative Finish*
*This category will reward the project that has gone the extra mile to deliver something just that little bit special. Whether it's the use of colour or an eye-catching texture, the winning project will be memorable for its creativity.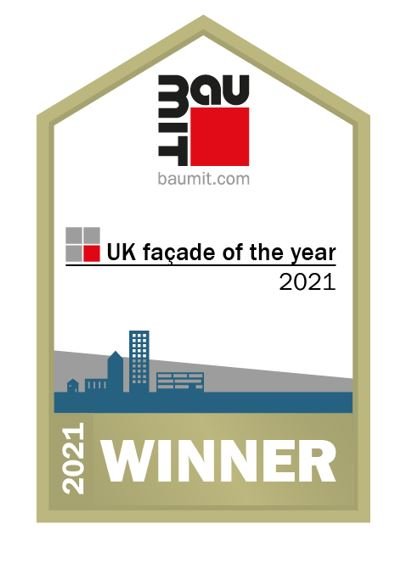 Winners Recognition
Every two years Baumit International awards the most creative and inspirational facades across Europe at the Life Challenge. Winning projects from the UK Façade Challenge will be entered into the 2022 Baumit Life Challenge where your project will be grouped with other projects from across the whole of Europe for a chance to win best façade in Europe.
Voting
Projects submitted for each category will be shared across all the Baumit UK social channels and open to a public vote. Our followers will be invited to 'like' and 'vote' for their favourite projects and the projects with the most 'likes' will be crowned the winner of their category and entered into the European finals – Life Challenge 2022. Entrants will be encouraged to promote their projects on social media and encourage their followers to vote for them.
How to enter
There is no limit to how many categories and/or projects you can enter in the competition, just so long as the work was completed after 1st January 2020. All you need to do is provide the key details of the project using our entry form, as well as uploading some good quality images of your work.

Complete the entry form here.

Facade of the Year 2019 Winners