As the autumn months bring wet and windy weather, we are reminded of the impact the elements can have on our homes' exteriors. The heavy rain, cold temperatures, and high winds that come with winter pose a repeated threat to the outside of buildings year after year — especially the rendering.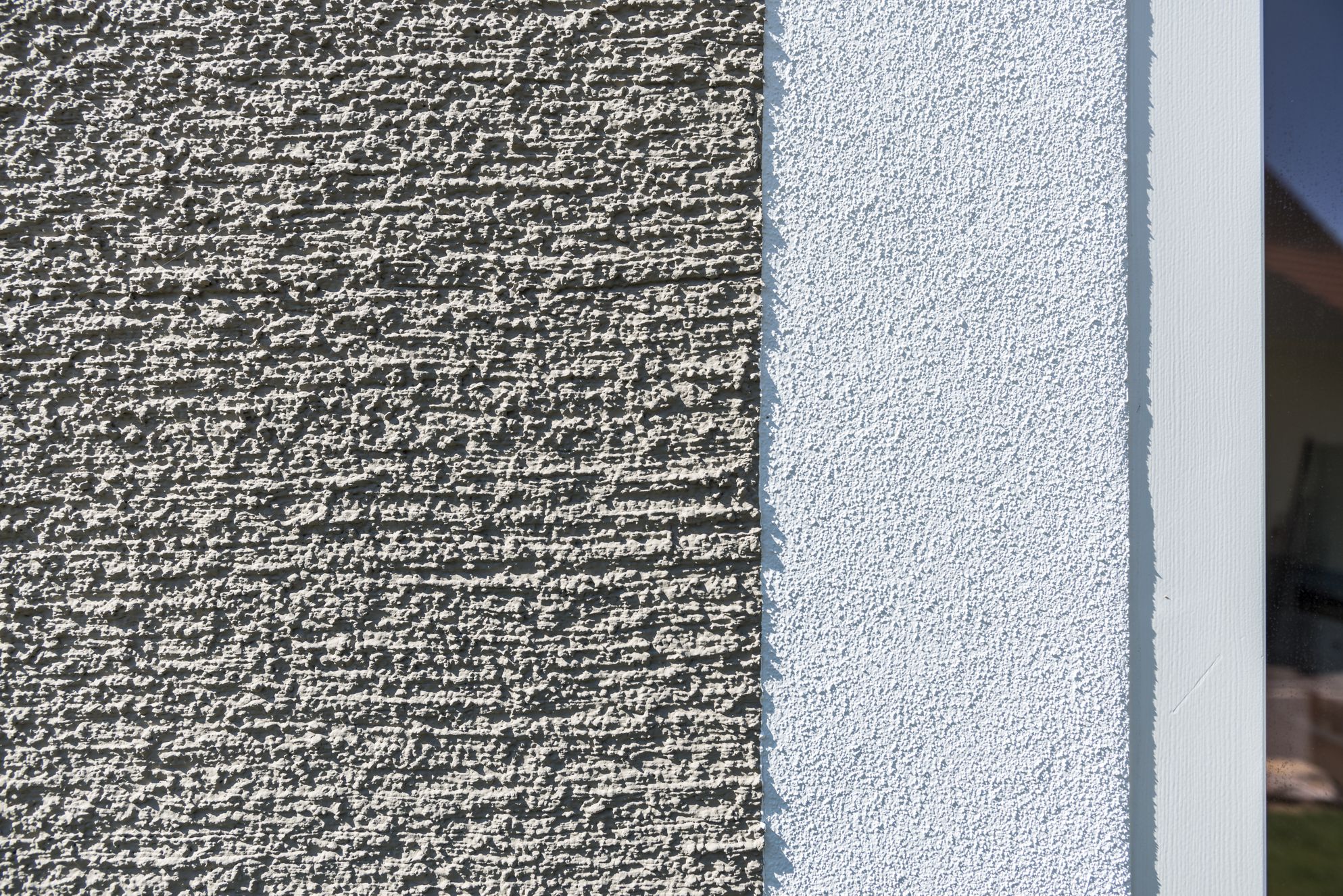 In this blog, we'll take a look at the effects of cold (and warm) weather on rendering and explore the best ways to protect your home's exterior come rain or shine.
For more information about Baumit's rendering products and services, head over to our rendering product page or read through our guide.


Rendering and the elements
Rendering is the process in which external plaster is applied to the surface of walls in order to defend them against the elements and make them more durable. If unrendered and unpainted, bricks can smooth down and erode quickly, hence the need for a protective topcoat.

But, since render is designed to protect the walls beneath it from harsh weather conditions, is it not ironic that the render itself succumbs to cracking and erosion?

Well, no product is invincible to sustained weathering; however, the type of render you use can make a huge difference as we will see.


Winter months
The repeated process of cooling and thawing in the winter months can cause hairline cracks to appear on the render's surface as the material expands and contracts. This small disruption to the uniformity of the wall's surface can quickly develop into larger cracks as rainwater enters the crack, expands when frozen, and enlarges it.
As this process continues, with water freezing and thawing, the cracks will only get larger, causing sections of the render to separate completely or draw water into the building in some cases.

Summer months
Though less dramatic than winter's effect on render, the hot temperatures of the summer months can also impact a building's exterior. UV light from the sun can cause paint or render colour to fade as the pigments weaken and, in worst case scenarios, the paint can dry out completely and flake off.
Is your render likely to erode?
Although render is perceived as being liable to cracking and eroding, this only happens in rare cases. If your wall rendering is extremely old, it is likely to be made of sand and cement. It will probably also be weaker and less able to withstand the weather as a result.
Other factors influencing the rate at which your render may erode is the location of the building and the climate. Constantly cool conditions will naturally cause increased erosion rates, as will exposure to high winds on a hill-top property.


How to protect your render
While we've talked in detail about weathering, cracking and erosion, this only usually happens to weak, unmaintained render. If you invest in a strong, durable, and high-quality render finish such as Baumit's SilikonTop, your facade and walls will stay protected for longer.
For the render itself, a lime cement render like Baumit's KZP 65 is best. Actively allowing movement to prevent cracks, this render is an optimal choice for new builds and renovations alike.
Adding a finish to your render is an excellent way to target specific needs depending on the unique qualities of your building. For a render that is cleaner and greener, choose Baumit NanoporTop with its inbuilt self-cleaning function as a breathable external render finish. Or, for walls that are always battling the elements, Baumit StarTop is a weather-resistant render top-coat with silicone binder that's mould and algae repellant.


Add a splash of colour
Who said your external walls had to be dull? Not us! Adding a coloured finish like Baumit CreativTop allows you to paint your facade whatever colour you like, brightening up your building whatever the weather. For more advice on decorating with facade colours, read our Guide.
When is the best time to render?
The weather also affects the rendering process itself. Extreme cold (below 5°C) or extreme heat (above 30°C) is not ideal for the application of render. So, applying render in very cold weather or very hot weather is never ideal.
Rain, sleet, and snow can significantly extend drying times and trap moisture inside the render, while hot weather may cause the render to dry out too quickly, leading to an uneven, shrunken finish. Read our guide for advice on rendering in adverse weather conditions for a solution to this challenge.


We hope your render holds up this winter. For any questions you may have about rendering in cold weather or in general, get in touch with our team of experts.